Weihuacrane sells explosion-proof cranes to Australian wool processing factory
Weihuacrane, a leading manufacturer and exporter of cranes in China, has recently announced a major deal with Swan Wool Processors, an Australian wool processing factory located in Fremantle East, Western Australia. According to the agreement, Weihuacrane will supply Swan Wool Processors with several explosion-proof overhead cranes for their new plant expansion project.
Explosion-proof overhead cranes are specially designed for hazardous working environments where there is a risk of fire or explosion due to flammable gases, vapours, dusts or fibres. These cranes comply with IECEx and 94/9/EC ATEX standards and regulations and can operate safely in explosive atmospheres (gas Zone 1 and Zone 2, dust Zones 21 and 22).
Swan Wool Processors is one of the few remaining wool processing factories in Australia that scours, dries and bales raw wool for domestic and international markets. The company has been operating since 1976 and has a reputation for quality and reliability. The company sources its wool mainly from local farmers in Western Australia who produce some of the finest merino wool in the world.
The new plant expansion project aims to increase the production capacity and efficiency of Swan Wool Processors by adding new scouring lines, drying machines and baling presses. The project also involves upgrading the existing facilities to meet the latest environmental standards and safety requirements.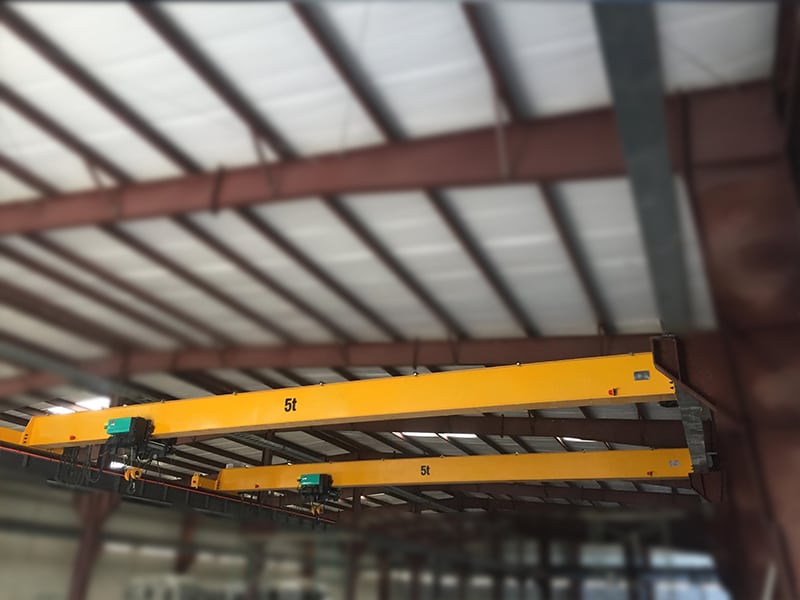 The explosion-proof overhead cranes from Weihuacrane will play a vital role in the material handling process of Swan Wool Processors. The cranes will be used to lift and transport heavy loads of raw wool, wet wool, dry wool and bales between different stages of processing. The cranes will also help to reduce manual labour, improve working conditions and prevent accidents.
Weihuacrane has more than 30 years of experience in designing, manufacturing and installing various types of cranes for different industries such as metallurgy, port, power, nuclear, paper, waste handling and more. The company has a global network of agents and business partners who provide after-sales service and technical support.
Weihuacrane's general manager Mr. Li said that he was very pleased with the cooperation with Swan Wool Processors. He said that Weihuacrane was committed to providing high-quality products and solutions that meet the needs and expectations of their customers. He also expressed his confidence that Weihuacrane's explosion-proof overhead cranes would help Swan Wool Processors achieve their goals of growth and excellence.