Introduction
A steel factory in Pakistan needed an overhead crane for their production process. After conducting extensive research and consultation, they contacted a professional crane manufacturer to provide a customized solution. The manufacturer proposed a 20-ton overhead crane, designed to meet the factory's specific needs.
Design and Construction
The crane was designed with high-strength materials and durable construction to withstand the harsh working conditions of the steel factory. It featured a double-girder structure, providing greater stability and load capacity than a single-girder crane. The crane was equipped with a hoist trolley, which could move horizontally and vertically along the bridge girder, allowing for efficient movement of materials.
The crane also featured advanced safety features, including limit switches, overload protection, and anti-collision devices. These features ensured that the crane could operate safely and efficiently in the factory, minimizing the risk of accidents and equipment damage.
The crane was powered by a three-phase asynchronous motor, which provided efficient and reliable operation. The motor was controlled by a variable frequency drive (VFD), which allowed for precise control of the crane's speed and acceleration. This feature minimized wear and tear on the crane and reduced energy consumption.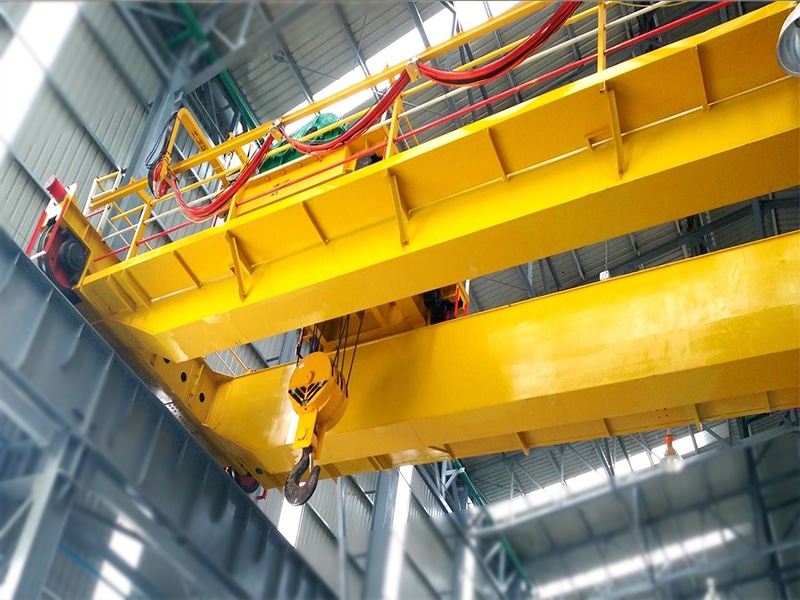 Installation and Commissioning
After the design and construction phase, the crane was installed and commissioned by a team of professional engineers. The installation process involved assembling the crane components, such as the bridge girder, end carriages, and hoist trolley, and mounting them onto the factory's steel structure. The commissioning process involved testing the crane's operation, including load testing, movement testing, and safety testing, to ensure that it met the factory's specifications and safety standards.
The crane was also equipped with a remote control system, which allowed operators to control the crane from a safe distance. This feature minimized the risk of accidents and allowed operators to move materials quickly and efficiently.
Benefits
The 20-ton overhead crane provided several benefits to the steel factory in Pakistan. First, it improved the efficiency of the production process by allowing materials to be moved quickly and efficiently. This resulted in increased productivity and reduced downtime.
Second, the crane's advanced safety features minimized the risk of accidents and equipment damage, ensuring a safe working environment for the factory's employees.
Third, the crane's energy-efficient design minimized energy consumption, resulting in lower operating costs for the factory.
Conclusion
In conclusion, the 20-ton overhead crane provided a customized and efficient solution for the steel factory in Pakistan. Its high-strength construction, advanced safety features, and energy-efficient design resulted in increased productivity, reduced downtime, and lower operating costs. The crane's remote control system also ensured a safe working environment for the factory's employees.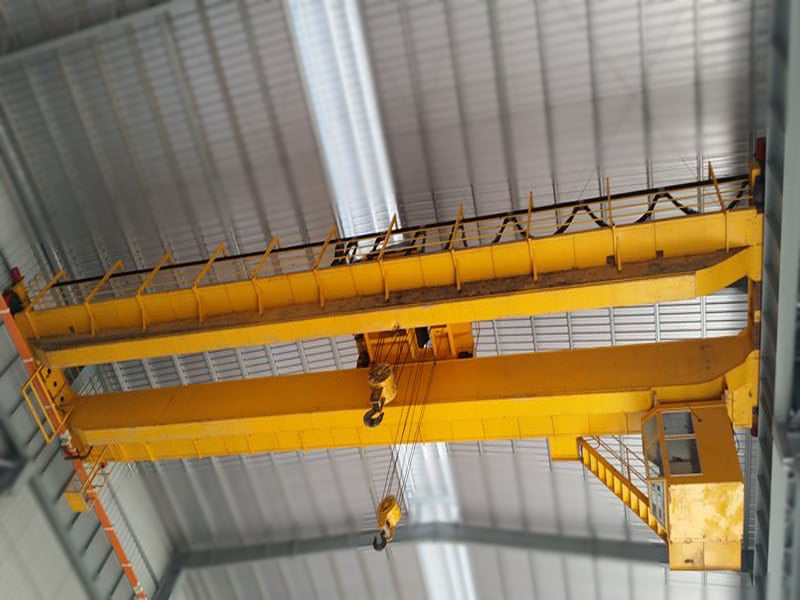 WeiHua Overhead Crane Serve
At WeiHuaCrane, we are committed to providing high-quality and reliable lifting solutions for our customers around the world. Our team of experienced engineers and technicians works closely with our customers to understand their unique needs and requirements and to design and manufacture customized lifting equipment that meets their exact specifications.
Our overhead cranes are among our most popular and versatile products, offering a range of advanced features and capabilities that make them ideal for a wide range of applications. With load capacities ranging from 1 ton to over 550 tons, our overhead cranes can handle even the heaviest and most complex lifting tasks with ease.
At WeiHuaCrane, we are dedicated to ensuring the safety and reliability of our products. All of our overhead cranes are designed and manufactured to meet or exceed the highest international safety standards and are rigorously tested to ensure their performance and durability.
In addition to our high-quality products, we also offer comprehensive after-sales service and support to our customers, including installation, maintenance, and repair services. Our team of skilled technicians is available around the clock to provide assistance and support to our customers, ensuring the smooth and reliable operation of their lifting equipment.
In conclusion, if you are looking for a reliable and versatile lifting solution for your business, look no further than WeiHuaCrane and our overhead cranes. With our commitment to quality, safety, and customer satisfaction, you can trust us to provide the best lifting solutions for your unique needs and requirements.
our products
√ Capacity: up to 550 tons
---
Higher speeds enhance industrial applications without adding any additional ground obstacles, making it a low-cost solution for factory and workstation material handling.